This is post was one of the first on the blog, but since it's one of my favorite accounts of Joey (and since I'm pretty sure only my mom and Mr. B ever read it), I'm re-posting it today for a link up with Jackie and Karly.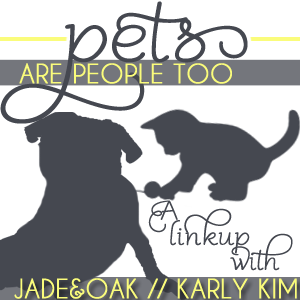 Back in the early days of spring, we took Joey to meet the cows for the first time. He'd been up to the cow pasture once before, but that time he decided to wait by the truck rather than follow Mr. B into the herd. This time, Mr. B and I coaxed him into the pasture with us. He wasn't exactly stoked about it, but he did join us.
The cows were curious about Joey,
but he was not equally intrigued by them.
He tried hiding behind me
and behind Mr. B.
He also tried seeking refuge between my feet
and in Mr. B's arms.
When none of this worked, he ran from them. It backfired – they chased him. Which is the opposite of what is supposed to happen when a dog herds cattle.
Hopefully, with a little bit of practice, he'll figure out that he is supposed to be chasing them. Fingers crossed.