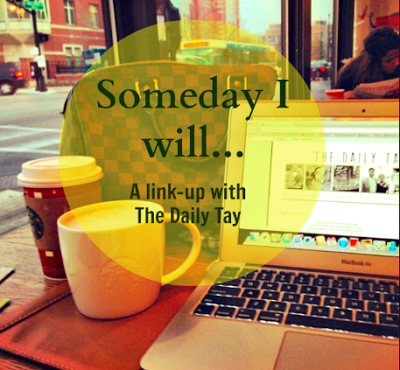 Someday I will…
…spend less time wishing I was playing with my camera, and more time actually taking photos.
…be one of those girls who looks "put together". (As in, I'll actually do my hair and make-up and put on real pants everyday. Or at least most days. Let's not get carried away.)
…figure out what sparks my creativity. Until then it's trial and error and inspiration dry spells.
…catch a little air on my wakeboard, and – this is the important part- I will land on my feet instead of my face.
…actually get some fruit off of the grape vines I planted and turn it into wine. Maybe next year I'll get more than 4 grapes? Maybe?
…read Harry Potter. I'd love to know what all the fuss is about.
…have less to stress about…
…or at least manage my stress better.
…make a comfortable living doing a job that is creative and fulfilling and makes me endlessly happy.
What will you do someday?