Well hey, look at that.
Two posts in one day.
That's because it's a really happy day around here. Not just because it's Friday, or Valentine's Day (those are both pretty cool), but because it's my SITS Day!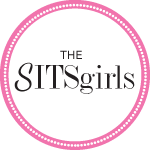 Not familiar with SITS? It's an amazing community where you can connect with fellow bloggers and learn all sorts of blogging and social media tips. If you haven't already, you should definitely go check it out.
If you are stopping by from SITS, thank you so much for visiting! I'm thrilled that you took the time to stop by my little piece of the internet. Check out this or this or this to get to know me a little better. I love making new friends, so be sure to say hello!
Want to stalk me a little more? I'm on Instagram, Facebook, Twitter, and Pinterest, or you can follow Rural Rookie on Bloglovin'.
Thanks for stopping by!